I've been in love with everything yellow for a couple of weeks now, and nailpolish is no exeption. I've only used LA Sunrise once before, and remembered it to be a pita to apply. And I remembered right. This is 4 coats and it is still kinda streaky upclose. But it is so pretty and makes me smile every time I look at my nails (which is quite often), so imo it's worth the hassle.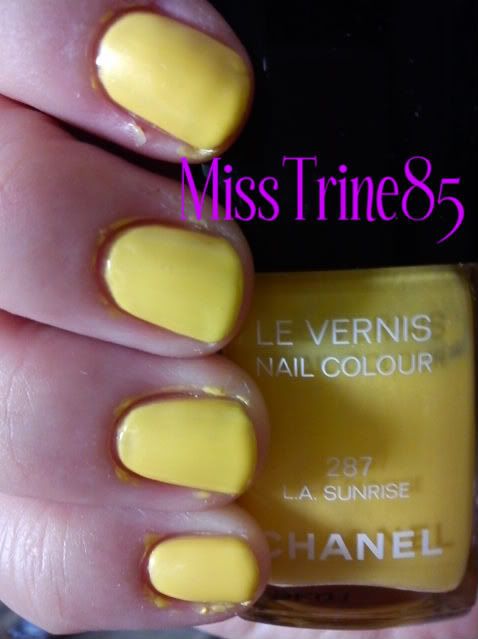 Chanel LA Sunrise pre-cleanup
I can't wait for Mimosa to be launched so I can compare them.
A very wise fellow (Chanel)-np lover wrote, that yellow don't suit most people, and that you should wear it because you love the color, and not because it suits your skintone. And I think she is on spot with this.
Do you ladies sport yellow nails?